I often get asked what rules do I follow with my nutrition. Do I eat carbs after 4 pm, do I eliminate all grains, do I eat a meat and nut breakfast exclusively?
I don't follow 'the rules' nor would I expect long term change to come by setting a bunch of rules for someone that they "must" follow.
My client is a rule-breaker, a thinker, a thought leader, an individual, an artist or an entrepreneur.
They hate rules.
I hate rules. 
I love principles. Principles require mastery. Principles imply empowerment. 
Rules require subordination. Rules are absolutes. Absolutes are dangerous and for most, demotivating.
Principles are scalable and applicable. In other words, you can apply principles based on the situation and level of outcome you want. It also empowers you to make personal decisions in every situation. You are not following blindly, rather, understand how the principle benefits you, creating lateral, linear neuro-networks that get stronger.
Rules require reinforcement. Example, 'You must pay your taxes by June 30'. If you don't pay your taxes you will eventually have to pay your taxes or be punished (jail, fines community service, etc).
Principles require no negative reinforcement. You understand how something works, therefore make the conscious decision to apply the principle in your favour to make it work for you. Example, you understand you have to pay taxes. The principles one might follow is; save thirty-per cent of your daily income to pay taxes (or a percentage according to your countries tax law). 
The punishment of rules is failing to follow the rule. Example, if you don't pay your taxes you will be punished.
In the example of the principle of saving 30%, there is no defined absolute punishment. Not following the agreed amount may result in a less than optimal outcome, but the principle also implies the optimal thing to do. In other words, you may save 10% the first year, 20% the next year and 30% the year after. Being aware of the principle stretches the mind towards mastery.
A principle, when applied correctly, empowers and gives the user ownership of what they are seeking to create. Rules are made to be broken and on some level, once a rule is broken, we lose respect for the rule itself.
Principles we seek to master.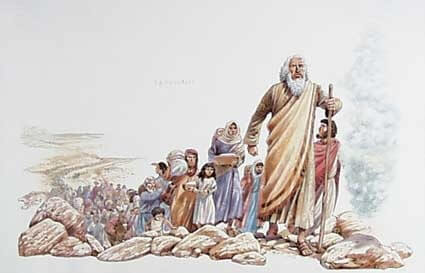 When I was younger, I created a mental diet-nutrition prison. The iron bars were made with stupid rules that bound me to a reality that wasn't mine. The rules I followed were for someone else's game. It took me years to develop the principles and most importantly, LIVE the principles authentically.
Here are four simple principles for escaping a mental-diet and nutrition-prison: 
Principle One: 
Eat foods that are designed for your body
It's simple; eat foods that are hunted, fished, gathered and plucked.
On the other hand, big food corporations know exactly how to manipulate and influence your appetite and taste buds (Google food bliss setpoint). Eat foods that are designed for your body, not engineered in a lab.
Nature doesn't create food because it wants to please your taste buds so you buy more. If anything, nature is the concise perfectionist who wants to give you 'enough' with no waste.
Think of it like this…
Pop-tarts are engineered to taste delicious so you buy more whereas the amino-acid and omega 3's in salmon are perfectly designed to have you feeling satisfied after a meal.
Or,
They add salt to coke-a-cola so you drink more. Water on the other hand is needed for just about every chemical function in the body. Doesn't it make sense to drink water to optimise physical function?
The rule of this principle would be, don't eat things with labels. Although you might think this is a matter of semantics, my important distinction is the mindset of taking on this principle. The rule pushes against what we're seeking, while the principle empowers choice and ownership of seeking what is optimal.
Principle Two:
Only eat foods that make you feel your best
This would immediately eliminate all the questions I get about, 'Hey Mark, when I eat dairy, I feel sick, or when I eat soy, I seem to always get pimples, or my favourite, when I eat gluten, I seem to always get a headache.'
If people applied only this principle, two things would happen;
One, people would become conscious of what they eat as the principle implies ownership of reflecting how one feels about the foods they consume.
Two, people would start making better choices if they cared about being their best.
This also means when you're out in a social setting and all your friends are having ice-cream, but you know how dairy makes you feel… It twists your gut in a knot and makes you feel anything but your best; it gives you a framework to naturally say no.
A framework to apply this principle: 
Why would you eat something that caused harm and made you feel anything less than optimal?
If friends 'pressure' you to eat something you don't want to then ask; why do you want me to be bloated and have gas for the rest of the day… Don't you care about me? 
When you're at the buffet, you still might eat more than you should, the distinction, you eat foods that your digestive system can handle versus foods that no matter how little you eat, cause harm.
This principle creates constant ownership of the food you eat and if you want to win at your diet then you need to realise, it's not a do this once kinda deal.
It's safe to suggest, application of this principle would eventually result in the desired fat loss one is seeking or at least, create a very high standard of health… and if on the odd chance neither of those things happened, people would at least feel great every day.
The rule on this principle would be to eliminate all foods that bloat or give you gas.
Again, one moves you towards the positive outcome, the other towards the seeking of negative reinforcement to remind you when you get off track. Any guesses which create lasting change?
I would rather inspire than re-enforce with negativity.
Principle Three: 
(Consciously) eat for purpose 
I use to call this principle, 'eat when hungry' then I realised using the word "purpose" implies responsibility for the mouthfuls you take. I like it when I can imply responsibility on to others. Also, eat when hungry is the rule to this principle and by this stage, you should all start to understand how I feel about rules.
People eat for many reasons, hunger is just one of them. Performance, recovery, boredom, celebration, connection, induced chemical and real hunger are all valid reasons too and there is a purpose behind each of them. The important thing is NOT the decisions we make… It's that we understand its purpose. When we understand the purpose of these decisions, using self-reflection, we can understand the meanings and power we give to food and the problems we face if we wish to overcome it.
Example; some people eat when they're nervous because they can't handle being nervous. They use food as a strategy to distract. The purpose of eating in this example is to deal with nervousness. To overcome, one must first be aware that this is the strategy they run. Then they can look to new ways of handling nervous energy.
Same goes for the procrastinators who eat when they're bored. The purpose (most of the time) is to avoid doing what needs to be done. Once one takes ownership that this is a strategy of avoidance, then they can reflect into what would be a better use of their time.
In both of these examples, there is a purpose to why people eat. These purposes are subconscious. 
We want to create conscious decisions when we eat. There are only so many times someone will consciously eat out of procrastination before they snap and realise how ridiculous they are being (I hope).
If you do find yourself eating out of something like procrastination, be aware of it. This is the first step to change.
Principle Four:
Come from a place of being, not doing
Everyone wants the million dollars but no one wants to 'become the millionaire".
Give me the choice of a million dollars or the millionaire mindset starting with a bank balance of zero, I would pick the millionaire mindset every-time. From the millionaire mindset, you create millions AND YOU KEEP MILLIONS! 
The same principle is true when speaking about health. Health and nutrition is not something you do, it's something you be. You be it without any attachment to the results. You become the person who is. Period.
From being this person, you create your results without trying to 'do' something. It's automatic.
Don't be the person that is hoping that one-day maybe, you will get an awesome 'payday'. Your payday is coming but that is not why you do it. You do it because anything less is not the great over-achieving, super awesome person who you are… Anything less is not being who you're meant to be… and speak to any overachiever, the thing that frustrates them most is not achieving all they are capable of.
Be- not do. You are a healthy person who eats healthy foods, how does that person act?
Act as if… until you can stop acting. Become the person who makes decisions that empower their health. Remember, it's a lot easier to stay ready than it is to get ready.
Final word
Become.
Stop chasing goals.
Be the person who is their goal.
Mark Ottobre
Owner and Director and MOHD
Enterprise Fitness
You have never seen Mark and Batman in the same room. Make of that what you will.
Mark has trained outstanding athletes including Commonwealth Games Gold medalists, multiple IFBB and INBA figure, fitness and physique champions across multiple divisions. He is a sharp business operator managing his team of 14 in his private studio in Melbourne, Australia. Mark was awarded his PICP level 5 in 2014.