If you missed out on the Enterprise Fitness newsletters in November, here's what happened…
Enterprise athlete, Terri Batsakis competed at the ICN World Championships and WON!
– 1st place Ms Figure 40+
– 1st place Ms Figure U/52kg
When Terri first approached Enterprise with the goal of competing, she was worried about not being able to lean out her legs, having battled cellulite since she was 9 years old.
Safe to say that she's done more than that! Well done Terri!
You may not have seen this variation before but it's a great go-to's when training rear delts. We would usually program these for 3 to 4 sets and anywhere between 12 to 20 reps. If you're really lucky it would be programmed with an extended drop-set!
Learn how to do rear delt raises correctly in this video.

These days, too many people go about fat loss the wrong way. From crash dieting to excessive cardio, the list goes on and on.
Head on over to the Enterprise Fitness Instagram page to learn about our top tips for fat loss – and follow us for daily doses of fitness advice, mindset tips, and so much more!
In this episode of the Enterprise Fitness Podcast with Dr Tom O'Bryan, we cover what gluten is, its effects, and get right into mechanisms behind how it affects the body.
Listen to the full episode here.
Sandra's transformation isn't just physical but the psychological.
Here's what Sandra had to say about the process:
"When I first started training at Enterprise Fitness, I was feeling weak and I had a bad relationship with food. My fears were muscle gain and getting big My idea of staying lean was cardio and food restriction.
At Enterprise, I have built up the resilience, confidence and trust in myself to be able to push through things and get uncomfortable training in the gym. I'm amazed by how unstoppable I'm now both in training and personal life… (read more)"
One of the hardest exercises to perform well and with heavy loads because so many things HAVE TO WORK when doing a front squat.
Learn how to do it the right way here.
Jeremy's been in the industry for 6 years and has been a part of Wolfpack for 3. He's now an industry leading trainer and an authority on plant based nutrition. He also referred 6-7 other trainers to do the program.
But why? Find out in this video.
In this Enterprise Podcast, we  get into the nitty gritty with John Demartini on mind and body connection and disease. This is a REALLY interesting episode.
Take a listen here.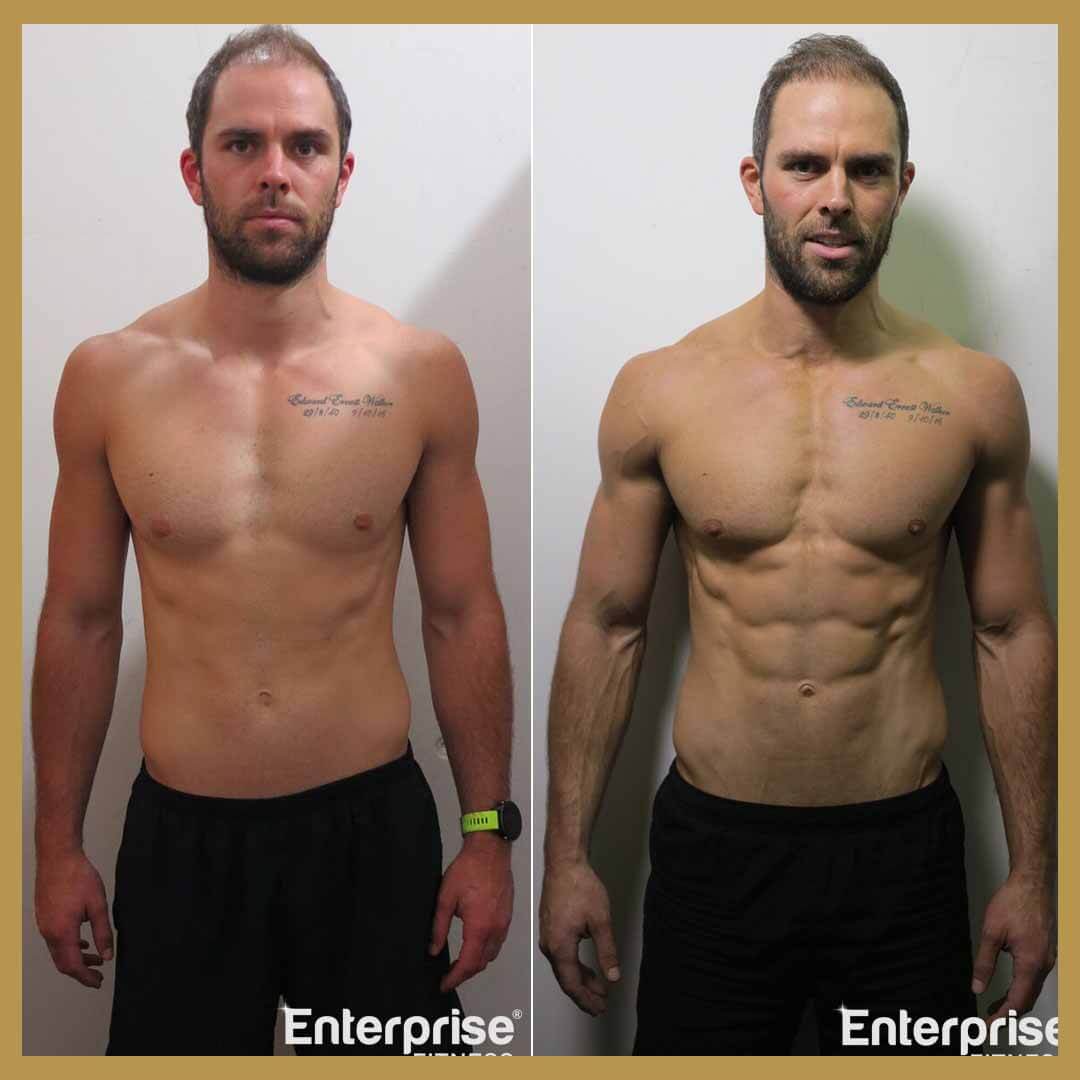 Luke started at Enterprise as a client wanting to learn more and transform his body. Luke's dedication stood out so when we had a position available, we spoke to Luke and he was the perfect candidate to join the team.
Check out his amazing results and the details of his transformation here.
Ever used a slant board to squat? This simple board changes squatting mechanics and blasts the quads. It also allows to achieve an upright position in the squat with ease to safely introduce squatting for beginners. At Enterprise, we use the slant board a lot!
Find out why in this video.
Luke went from average trainer, barely making a living to doubling his clients, income and results in less than 12 months with the help of Wolfpack mentorship.
Click here to learn more about how you can replicate Luke's success.
Alert! Alert! Across the nation people are falling for "health cereals" as a way to start their day, thinking it will help them lose weight, stay trim and get much needed fibre. False!
In this video, Mark reviews the first (of many) pseudo health foods; "Healthy Cereals", and why it's a bad breakfast.
Christie lost 14 kilos for a milestone birthday and Hawaiian family holiday. She was determined to flaunt her healthiest and fittest body in a bikini – the first worn in years!
Christie has been training with Enterprise Coach, Anna McManamey who she turned to after the initial 6 kilos loss. Anna helped Christie lose an additional 8 kilos whilst being able to maintain the balance of dining out with family and eating chocolate daily!
Huge Congrats to Christie!
In this video, learn what to do and what not to do to build an impressive squat. 
Meet IFBB Mr. Victoria, Lucky Hatzipantelis.
This is a very real, honest and open interview about Lucky's life, hardships and drug abuse – and how he managed to get himself backf on track. Please note, this viewing is not G rated as Lucky does get into the details.
Watch the full episode here.
Marcus is one of the hardest training clients at Enterprise. In fact, you will regularly see him at 6-7AM talking to himself in a state of delirium after Enterprise Senior Coach, Lewis has taken much pleasure in Marcus' pain.
Marcus has put on 9.4 kilos of muscle and dropped 13% body fat. He's a dad of 3 and runs a successful film business. In both of these photos he weighs 76 kilos!
Dad Bod 2.0! Well done Marcus.
You make us all so proud!
Learn more about the program Marcus followed here.

For a murderous leg pump, try this. Just ensure you do them with control and poise. Jade demonstrates them beautifully in this video.
Enterprise has been buzzing all week. This week we have had trainers from all around Australia and one trainer travel all the way from Canada to join us for the last Wolfpack for 2018. The Wolfpackers and Enterprise staff got treated to 2 special guest speakers, Eugene Teo and Sebastian Oreb and I taught some of my best material on coaching and creating meaningful change.
Learn more about Wolfpack here.
People look to protein bars as a 'meal' or a 'healthy snack' on the run. It's neither a meal or healthy. Protein bars are often made with poor quality protein powders, mainly soy protein, which can cause digestive issues. Additionally, they are loaded with all sorts of artificial flavors and sweeteners.
Click here to find out more here.